verbumlogos
A PERSONAL JOURNAL, KEPT LARGELY TO RECORD REFERENCES TO WRITINGS, MUSIC, POLITICS, ECONOMICS, WORLD HAPPENINGS, PLAYS, FILMS, PAINTINGS, OBJECTS, BUILDINGS, SPORTING EVENTS, FOODS, WINES, PLACES AND/OR PEOPLE.
About Me
New Orleans, Louisiana, United States
Admire John McPhee, Bill Bryson, David Remnick, Thomas Merton, Richard Rohr and James Martin (and most open and curious minds)
View my complete profile

20.2.17
| | |
| --- | --- |
| | |
---
Posted:
20 Feb 2017 03:00 AM PST
Last week we brought you news of a
world map purportedly more accurate than any to date
, designed by Japanese architect and artist Hajime Narukawa. The map, called the AuthaGraph, updates a centuries-old method of turning the globe into a flat surface by first converting it to a cylinder. Winner of Japan's Good Design Grand Award, it serves as both a brilliant design solution and an update to our outmoded conceptions of world geography.
But as some readers have pointed out, the AuthaGraph also seems to draw quite heavily on an earlier map made by one of the most visionary of theorists and designers,
Buckminster Fuller
, who in 1943 applied his Dymaxion trademark to the map you see above, which will likely remind you of his most recognizable invention, the Geodesic Dome, "
house of the future
."
Whether Narukawa has acknowledged Fuller as an inspiration I cannot say. In any case, 73 years before the AuthaGraph, the Dymaxion Map achieved a similar feat, with similar motivations. As
the Buckminster Fuller Institute
(BFI) points out, "The Fuller Projection Map is [or was] the only flat map of the entire surface of the Earth which reveals our planet as one island in the ocean, without any visually obvious distortion of the relative shapes and sizes of the land areas, and without splitting any continents."

Fuller published his map in
Life
magazine, as a corrective, he said, "for the layman, engrossed in belated, war-taught lessons in geography…. The Dymaxion World map is a means by which he can see the whole world fairly at once." Fuller, notes
Kelsey Campell-Dollaghan at Gizmodo
, "intended the Dymaxion World map to serve as a tool for communication and collaboration between nations."
Fuller believed, writes BFI, that "given a way to visualize the whole planet with greater accuracy, we humans will be better equipped to address challenges as we face our common future aboard Spaceship Earth." Was he naïve or ahead of his time? We may have had a good laugh at a recent replica of Fuller's nearly undriveable, "
scary as hell
," 1930 Dymaxion Car, one of his first inventions. Many of Fuller's contemporaries also found his work bizarre and impractical.
Elizabeth Kolbert at The New Yorker
sums up the reception he often received for his "schemes," which "had the hallucinatory quality associated with science fiction (or mental hospitals)." The commentary seems unfair.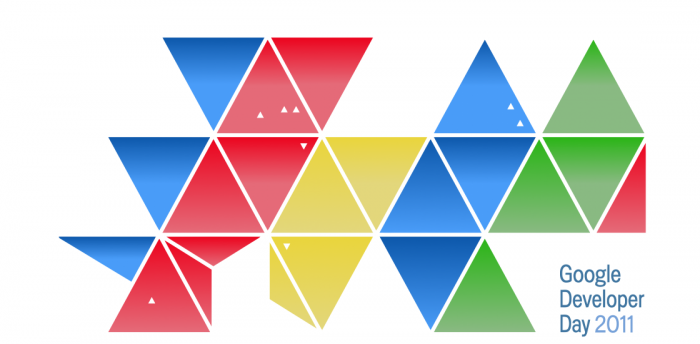 Fuller's influence on architecture, design, and systems theory has been broad and deep, though many of his designs only resonated long after their debut. He thought of himself as an "anticipatory design scientist," rather than an inventor, and remarked, "if you want to teach people a new way of thinking, don't bother trying to teach them. Instead, give them a tool, the use of which will lead to new ways of thinking." In this sense, we must agree that the Dymaxion map was an unqualified success as an inspiration for innovative map design.
In addition to its possibly indirect influence on the AuthaGraph, Fuller's map has many prominent imitators and sparked "a revolution in mapping," writes Campbell-Dollaghan. She points us to, among others, the Cryosphere, further up, a Fuller map "arranged based on ice, snow, glaciers, permafrost and ice sheets"; to Dubai-based Emirates airline's map showing flight routes; and to the "Googlespiel," an interactive Dymaxion map built by Rehabstudio for Google Developer Day, 2011.
And, just above, we see the Dymaxion Woodocean World map by Nicole Santucci, winner of 2013's
DYMAX REDUX
, an "open call to create a new and inspiring interpretation of Buckminster Fuller's Dymaxion Map." You'll find a
handful of other unique submissions at BFI
, including the runner-up, Clouds Dymaxion Map, below, by Anne-Gaelle Amiot, an "absolutely beautiful hand-drawn depiction of a reality that is almost always edited from our maps: cloud patterns circling above Earth."
19.2.17
Faith Salie: Tips on that dreaded "reply all"
On the matter of email etiquette, we have a cautionary tale from our Faith Salie:
What I'm about to tell you is not an opinion; it is a public service announcement. It's time to "reply all" responsibly.
Please, for the love of all things holy and efficient, consider hitting "reply all" for your emails on which someone is cc'd.
"Cc" stands for carbon copy. It means all the people in the "cc" column are getting the same information as the folks in the "To" line. So even if you're not in charge, you're informed.
Cc means everyone's fate is now entangled.
When you hit "reply all," you're including all the folks on the cc train. You're keeping people in the loop, so no one spends his life copying and forwarding. No one has to say, "Phil moved our meeting to 9.45?? Nobody told me." And no one has to say, "Wait. I thought you were bringing the sleeping bags."
Your reply all behavior can say a lot about you.
I once accidentally replied all and sent an email complaining about my then-boyfriend to a bunch of strangers. It was meant for my friend who was a bride, but I ended up addressing her entire wedding party. Her marriage lasted; my relationship didn't. I was young and trigger happy.
Here's a simple guideline: if five names or fewer are cc'd, just go nuts and hit "reply all."
But if more than five folks appear in the cc line, pause. Give it a thought. Some people are promiscuous and cc dozens of people who don't need to know each other's business. When your daughter's second grade teacher cc's all the parents in the class about the upcoming field trip, do you need to hit reply all so that 43 adults know your daughter objects to taxidermy in dioramas on ethical grounds?
Okay, also? If you're ever bcc'd, do NOT go near reply all. "Bcc" is "blind carbon copy." It means you're a fly on the wall, dude! If you hit reply all, it's beyond bad etiquette to out the person who gave you the superpower of invisibility. It's like screaming "I'M A SPY!"
Look, we all think Al Gore invented email so we could save time and save paper, to save trees. And that includes phone trees.
Let's get it together and hit reply all responsibly.
Cc you later!

For more info:

More commentaries from Faith Salie: